Priesthood of Believers
"Christ has made us priests, a chosen and holy people, a people to serve God in love." ~ Menno Simons, The True Christian Faith, 1556
We center our church life on the belief that we come together as a priesthood of believers. This commitment grows from our Anabaptist roots in the sixteenth-century Radical Reformation. We live this out in community in various ways:
In terms of the organization and operation of our church, all congregants are invited to participate in our bi-monthly Congregational Life Meetings where we make decisions by the consensus of the gathered members.
We believe that every person who comes through our doors may minister to our community in some way. We build our worship and fellowship around the people who gather every week, people who share the responsibilities of preaching, song leading, praying, service planning, and scripture reading. God speaks through all of us.
As a non-hierarchical community, our pastor is a member of our congregation, a sibling in the faith who serves as an extension of our communal discernment. A committee of deacons, who are appointed by the congregation, guide the pastor's role as a leader in our community.
Committees
All of us contribute to the week-to-week operation of church through sharing our time and energy. In addition to the leadership positions listed above, we have several standing committees to tend to our common life:
The Worship Committee (current members: Nathan Hershberger, Ryan Jarrell, Steve Jolley, Catherine Lee, Erin Mullaney, Nick Plummer, Haley Schomburg, Isaac Villegas).
The Children/Youth Committee (current members: Kathy Roberts, Chris Liu-Beers)
The Hospitality Committee (current members: Kaitlin Heatwole, Pauline Hochstetler, Harlan Hochstetler, Tana Liu-Beers, Sarah Marks, Jen Peifer, Stephanie Ross)
The Finance Committee (current members: Steve Jolley, Jen Peifer, Stacy Miller, Tom Lehman, Zach Yordy)
Leadership Roles
We appoint three church officers to care for our organizational life and guide us in our collective responsibilities for sustaining our community. They serve in positions that range from 1 to 3 years terms. Currently, the following members have been appointed as officers :
Church Moderator: Kaitlin Heatwole
Secretary: Carly Newman-Matthews
Treasurer: Steve Jolley
We appoint four deacons, each serving a three-year term, to serve our congregation as follows: to supervise and care for the pastor, to help facilitate our discernment of the church's mission, to administer the ordinances of the church, to share in the work of pastoral care for congregants, to distribute money from the benevolence fund as needed, and to guide us in our Anabaptist convictions
Deacons
Sidney King
Term: 2018-2021
Sandra Vander Linde
Term: 2019-2022
Michael Lee
Term: 2020-2023
Tana Liu-Beers
Term: 2020-2023
Pastor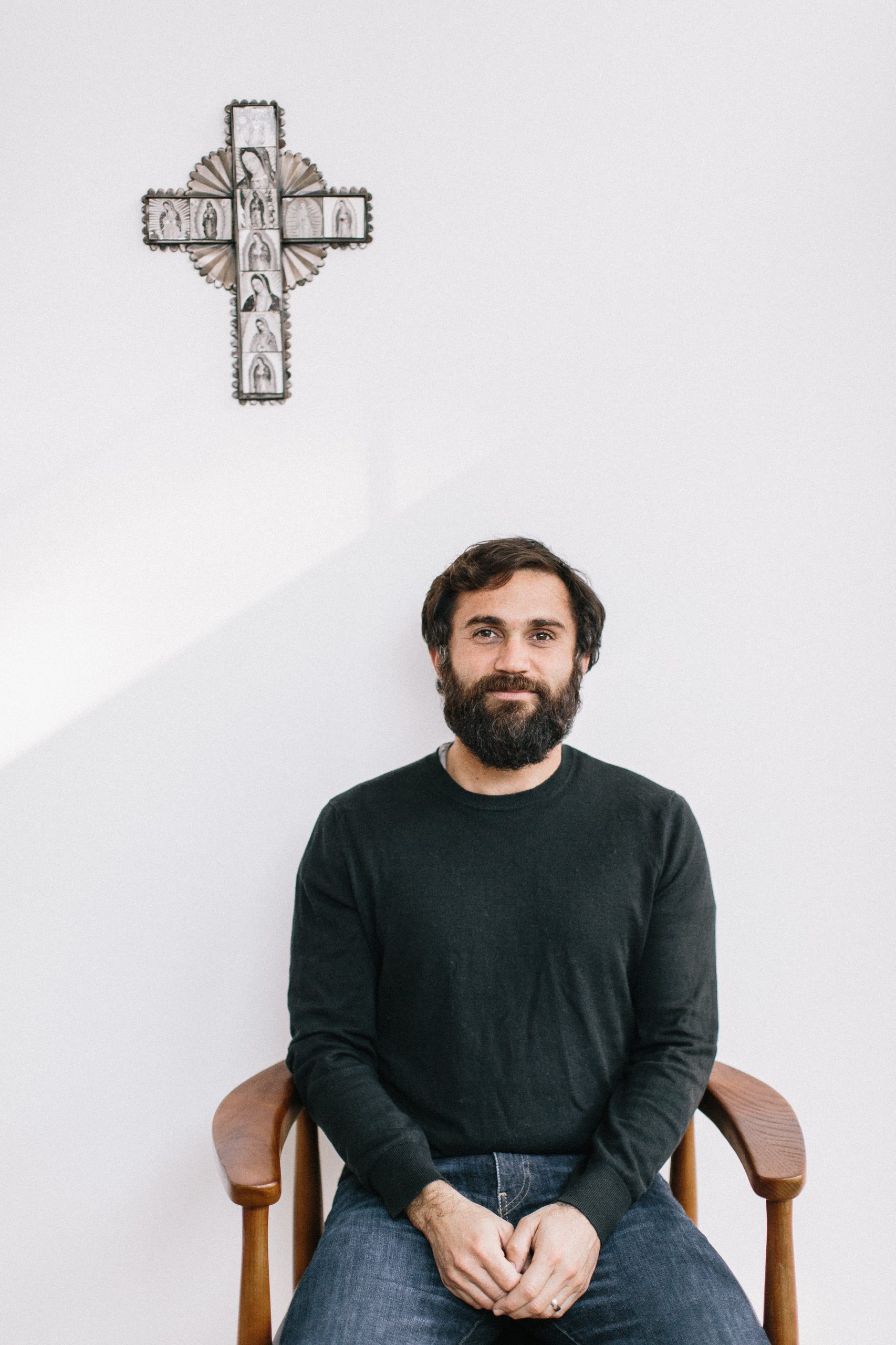 Isaac S. Villegas
"The people of Chapel Hill Mennonite Fellowship created space for me to discern my call as pastor. They continue to sustain me in ministry. Together, we discern God's voice in one another. Together, we feel our way into the mission of God as the Holy Spirit reaches out to us through each other. Together, we are the movements of Christ's body drawing us into communion with God." (from his reflection in Faith and Leadership)
We called Isaac into ministry in the spring of 2006, and he has served as our pastor since that time. He has a B.A. from Westmont College (California) and an M.Div. from Duke Divinity School (North Carolina).
In addition to his pastoral duties, Isaac serves our larger communities through teaching, writing, and witnessing. He has taught classes on spirituality in state and federal prisons. He has served on the executive board of our denomination and is the president-elect of the NC Council of Churches. He is a columnist for The Christian Century and The Mennonite, and has published pieces in a range of venues, including Sojourners, Commonweal, Scalawag, Ruminate, and Faith & Leadership. He is also the co-author of the book Presence: Giving and Receiving God.
He has also written several academic articles:
"Then Solomon Took a Census of All the Aliens," Religions 10, no. 3 (March 2019)
"The Ecclesial Ethics of John Howard Yoder's Abuse," (forthcoming)
(click here for his resume)